This winter, take a journey to some incredible hockey spots with the ten-episode Outdoor Hockey Club documentary series. Filmmaker Randy Frykas will travel across the country to meet the people making the rinks and enjoying hockey in its purest form.
The Wilson Arena was a finalist for its own episode! CARHA Hockey's The Next Stride provided all our 2022 ODR Contest contributors with the exclusive opportunity to enter their rink to be featured on the Outdoor Hockey Club documentary series. Guest judge Randy Frykas selected three (3) finalists from all who submitted, and the grand prize winner will be determined via an online vote taking place Monday, November 7 to Thursday, November 10, 2022. Click here for the winner reveal.
Check out the Wilson Arena's submission!
---
Rink submitted by Jayne Wilson
Durham Bridge, New Brunswick
I started building my ODR when Covid shut down hockey abruptly in March 2020. I built my entire rink out of pallets I collected – I even cleared all the land by hand in 2020!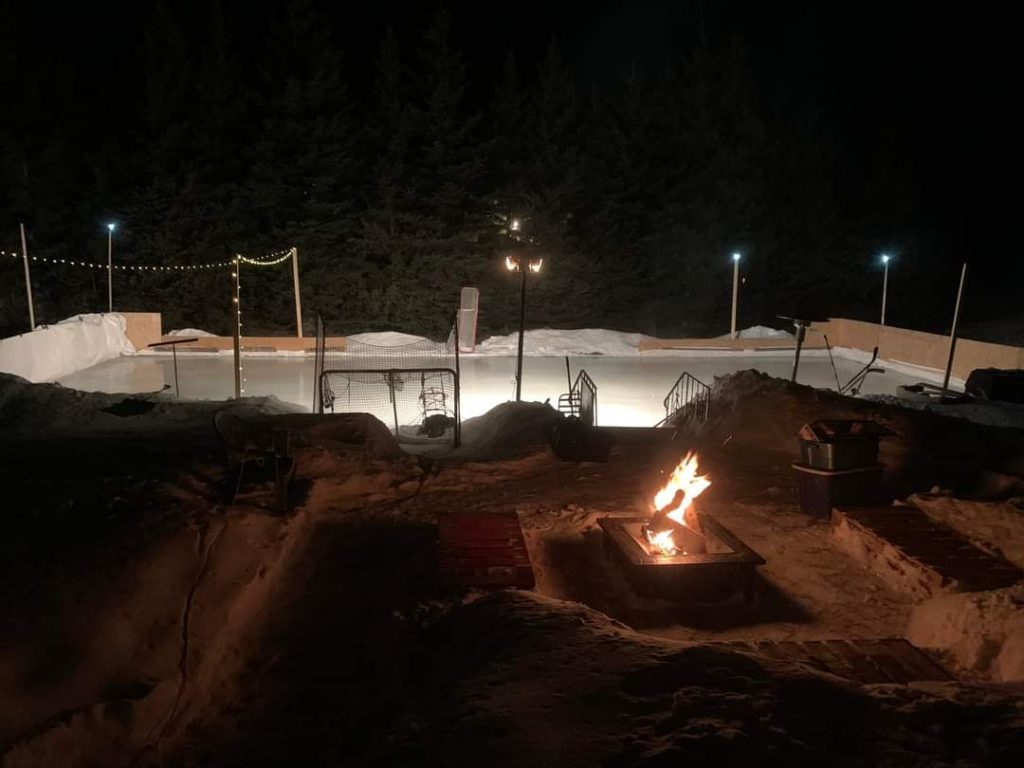 Fast forward to this year and after investing in someone to even the surface in 2021 (2020's rink was a disaster!), we have a pretty fantastic ODR! It's 30'x70' and is perfect for 3v3. We have a few regular groups that come use the rink for shinny – there's not too much better than playing hockey under the stars! I keep making improvements every year – this year, I'm super excited about the lighted red line! Everyone says I should do a blog about my rink because it was a labour of love – basically made out of pallets and scrap wood – and not a tremendous investment. I have learned so much from trial and error.