Celebrating our outdoor rinks (oDR) and the individuals that keep them active in our communities!
Congratulations to our winners!
They each receive $1,000 towards the 2023-24 operating costs of the community outdoor rink of their choice!
assiniboia West Recreation Association
Winnipeg, Manitoba
Brady's ODR

Sault Ste. Marie, Ontario
Tabusintac Outdoor Rink

Tabusintac, New Brunswick
Winners were randomly drawn from all submissions. Cash prize is directed towards the operating costs of a publicly accessible outdoor rink.
Nominate an Outdoor Rink and/or Outdoor RInk community volunteer(s)
Contest opens:

January 16
Submission deadline:

February 22
CARHA Hockey will be awarding three (3) community outdoor rinks $1,000 towards their ODR operating costs for the 2023/24 season.*
* Cash prize must be directed towards the operating costs of a publicly accessible outdoor rink.
Winners will be randomly drawn from all submissions.
Note: If your annual outdoor rink is not yet open for the season (or this year's operations have been affected by weather), you can still participate! Tell us why the outdoor rink is important.
Who/What Can Be Nominated
Any ODR in your community (municipal rink, community rink, privately-owned public rink)
Personal ODR (backyard, lake, pond, etc)*
Volunteer(s) or community member(s) who dedicate their time at the rink
* Cash prize must be directed towards the operating costs of a publicly accessible outdoor rink.
Complete the contest entry form below and upload a photo along with your submission – your entry does not need to be hockey related.
Entries will be posted in the 'Submissions' section. Please allow up to 24-36 hours for your entry to appear.
Thank you for participating!
Interested in getting your community or municipality involved? Contact Laurie Langlois at LLanglois@carhahockey.ca
Thank you to everyone who submitted their rink! We are so grateful for all the incredible work done by volunteers and community members to keep these outdoor rinks active across Canada. Check out the awesome photos, nominations and stories from your area.
The outdoor rink in Waterford is an integral part of our rural community. Although it is the Youth Centre, it provides a lot of
Amazing rink that is kept well by Buster using his homemade zamboni machine lived in Hillcrest for almost 40 years our 3 kids and
Always full of kids. Very well looked after by the volunteers. My kids love it.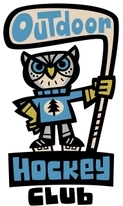 The Outdoor Hockey Club Documentary Series
This winter, take a journey to some incredible hockey spots with the ten-episode Outdoor Hockey Club documentary series. Filmmaker Randy Frykas will travel across the country to meet the people making the rinks and enjoying hockey in its purest form.
Get in touch with our team!
A CARHA Hockey team member can answer questions about the contest, chat about some of our other hockey development programs we're working on, or answer questions about other services we provide. Curious about insurance options? We've got you covered. Feel free to reach out!