This winter, take a journey to some incredible hockey spots with the ten-episode Outdoor Hockey Club documentary series. Filmmaker Randy Frykas will travel across the country to meet the people making the rinks and enjoying hockey in its purest form.
Click here to return to our ODR page, dedicated to celebrating the tradition of the outdoor rink!
---
The Outdoor Hockey Club documentary series will be exploring incredible places to play hockey across the country. What was your inspiration for the series?
My inspiration for the Outdoor Hockey Club series came from a lifetime of playing outdoor hockey. It is just different, it's hard to describe the feeling you get – you just feel good. My goal is to capture the sights, sounds, and stories of outdoor rinks across the country and try to share that feeling.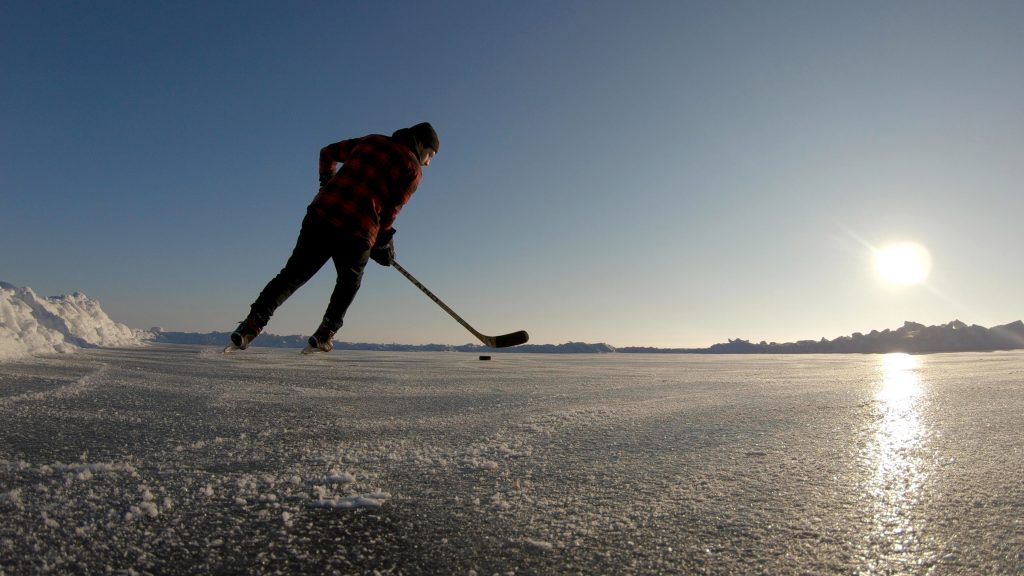 What can people look forward to seeing in the Outdoor Hockey Club documentary series?
The Outdoor Hockey Club series will explore some great places to play outdoor hockey and connect with the people on and around those rinks. I will be travelling to community club rinks, backyard rinks, rinks on lakes and rivers, rinks on farms, and hopefully a couple non-conventional ones!
How have you combined your passion for hockey and your work as a documentary filmmaker?
I have been working on documentaries for over 20 years. I have learned a lot and it has taken me across North America and Europe as well as down to South America. My goal is to take what I have learned through those experiences and share some great outdoor hockey stories. I'll make sure to take a few breaks and shoot the puck around!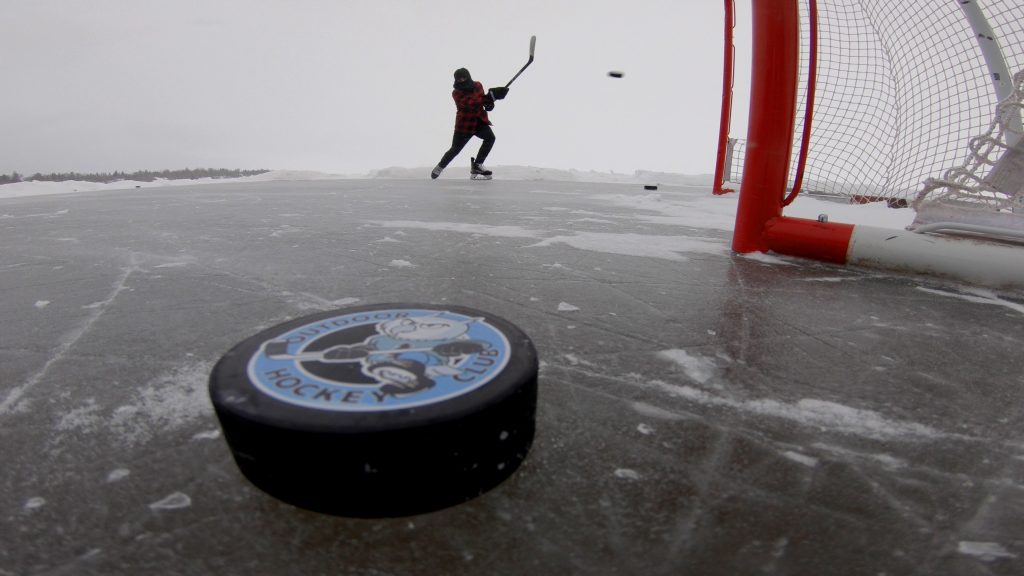 In 2020 you started Outdoor Hockey Club. Can you share a little more about the initiative?
Being a freelancer makes for some stressful times. I found outdoor hockey was the way I could take a break, clear my mind, which would lead to better overall work. While on a rink one morning I came up with the idea of starting an outdoor hockey "club" and anyone could join – there's no registration and no tryouts. In 2020, I made over 1,000 OHC pucks to start spreading the word and it grew from there.
Do you have a personal memory of an ODR that stands out for you?
There are a lot of special memories, especially when I get to play hockey on a frozen lake or river. One great recent memory, I was waking up early to hit a nearby community club rink and the rink was always cleared and flooded – and that itself is awesome! Every morning I tried to see if I could beat the rink maker and I never could – he always had the ice done. People like him are an important part of the outdoor hockey community and it made for some great mornings.
How can people follow you online and share in this great tradition?
You can follow Outdoor Hockey Club here: