3 Stars Presented by Lawrie Insurance Group

The TomCats are a Ladies Hockey Club from Paradise, NL who love the game. Deb Bellows shared a wonderful story of how the team stayed connected trying new activities like ski skating and snowshoeing. We had the pleasure of chatting with Deb to learn more about this close-knit group and getting involved in the #HocekyVacciNation campaign. Congratulations to the TomCat Women's Hockey Team!
VOTE FOR THE TOMCATS WOMEN'S HOCKEY TEAM! – Ends Friday, September 24
How did you enter to be a part of the #HockeyVacciNation campaign?
I follow CARHA and CARHA Women's Hockey on Facebook and found a campaign post in my newsfeed.
What charity/organization have you selected for your donation?
I have chosen the TomCats "Learn to Play" program as the recipient of the $500 donation. The TomCats hosted a program in 2018 that had been subsidized. This allowed women to participate for free and also made it easier to work into our schedule. We put forty women on the ice, teaching them everything from putting on their gear to skating backwards, and everything in between. The program was filled within 24 hours of posting on social media. It became clear there was a need within our community. A group that is commonly overlooked is the older females that didn't have the opportunity to learn growing up or had stepped away from sports to raise families or to focus on careers. The feedback we received was incredible. It felt amazing to be a part of it all.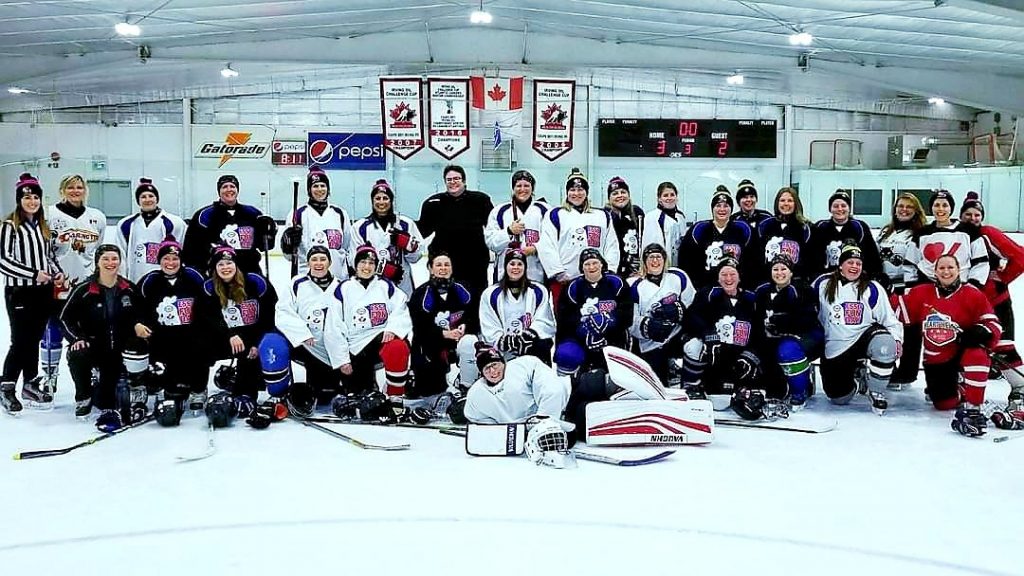 The TomCats sound like an incredibly close group! Can you tell us more about the team?
We are a Ladies Hockey Club playing out of the Paradise Double Ice Complex on Sunday Nights in Paradise, NL.
The TomCats are winners of the inaugural "Westy Award" created by Beer League Talk. We were crowned "The 2016 Best Beer League Team in the World" and provided with $8000 in hockey equipment. The win gave us the ability to start the "TomCats Gear Share" program. This allowed us to suit up half the participants of our "Learn to Play" program in 2018. We hosted that six week program for forty women, most of which are still playing hockey today.
Our club has participated in many tournaments across our province. We've also played internationally in St. Pierre et Miquelon against the women's group, the SPM Harfangs.
We focus on teaching new skills and always welcome newcomers to join us on the road for the tournament experience. It's not about winning it's about having fun and trying new things.
The TomCats are big on giving back to the community through fundraising efforts. We have played for the St. John's Ronald McDonald House as well as many other local charities. We celebrate World Girl's Hockey Weekend with young athletes from the community and have held various initiatives such as "Fill the Hockey Bag" drives for the Food Bank and Christmas Donation drives fort local organizations.
Our affiliation with Co-Eds in Support of Charity has resulted in raising almost $100,000 for the Heart & Stroke Association through participation in Hockey Heroes Weekend events since 2017.
The TomCats are able to pull together to do so many of these things because we are a strong group of friends and a close-knit hockey family.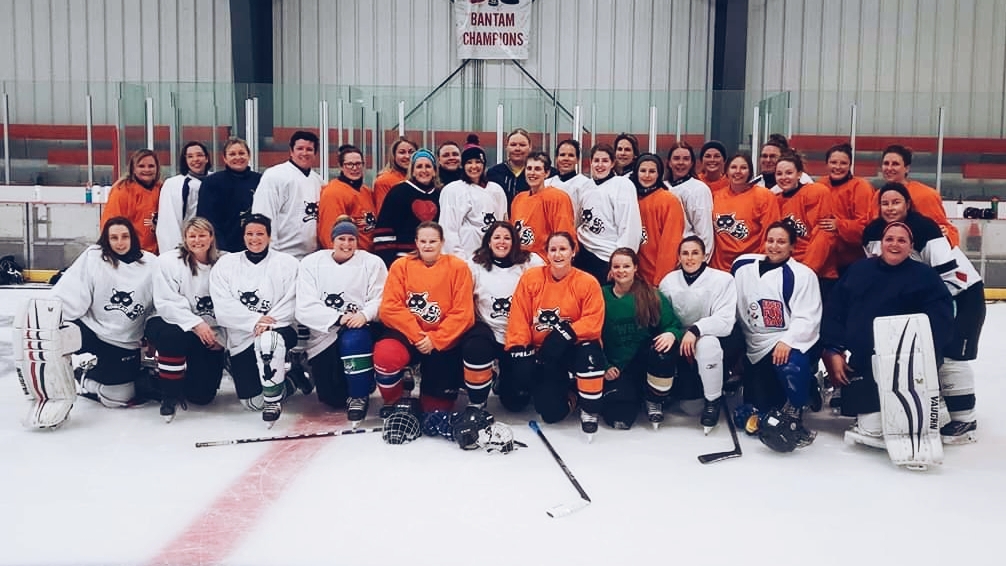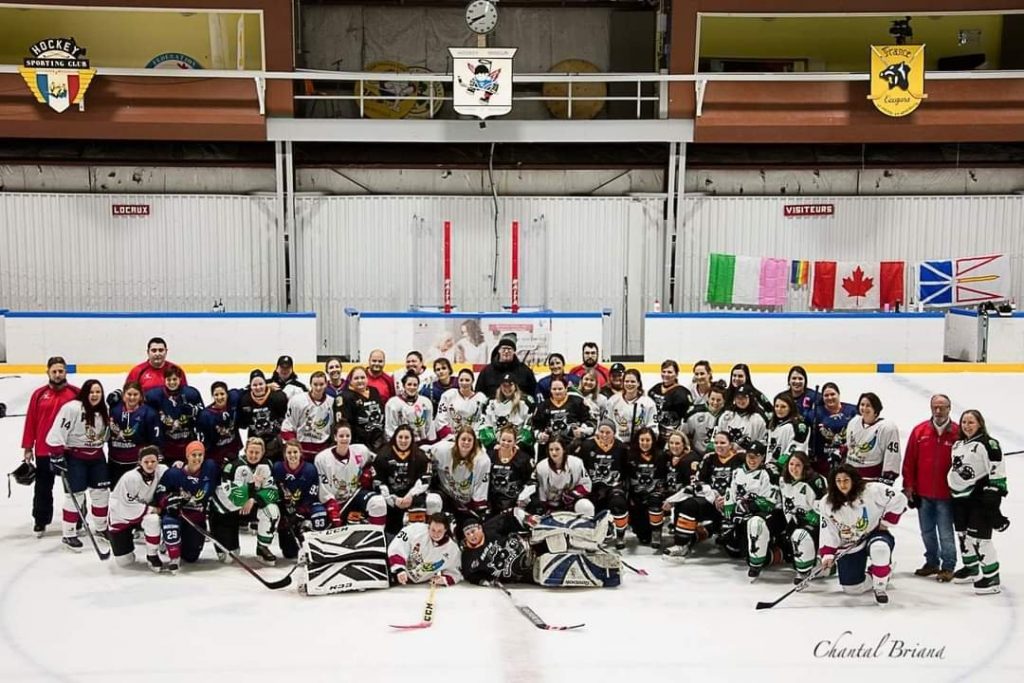 What did it mean to be able to connect with your teammates during these challenging times?
This is such an emotional question to answer. I've teared up already as I write this.
At those darkest times during the pandemic, like many others, we met in virtual rooms to connect. We did this regularly. We would drink wine, laugh, cry, share, and just feed off of each other's energy. It was important for our mental health and well being.
When some of the restrictions were lifted we planned a socially distanced off ice practice outside. We wanted to see each other and start moving toward some type of normal. When myself and another executive member saw each other that day, we hugged into each other and cried for a very long time. The memory of that moment will never leave me. Having my teammates around me that day felt like home. It finally felt like everything was going to be ok.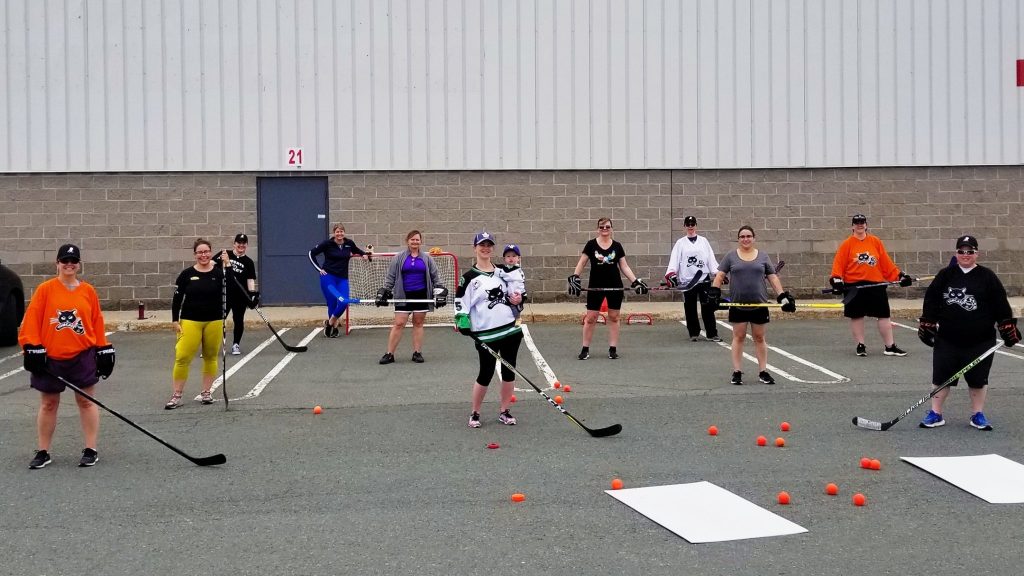 Are the TomCats back on the ice or getting set to return to play?
Some of the TomCats have been on the ice all summer long thanks to one of our players. A Friday evening skate with random friends was a great way to end each week.
TomCats Women's Hockey will be starting up very soon. We are in the planning stages right now, trying to determine exactly what the season will look like for 2021-2022. We want to take on more beginners this year to further help grow the game.
How will the $500 donation be used?
We will use this $500 to help cover costs of putting off another six week "Learn to Play" program. We no longer have access to a subsidy, so this money will be of great help in getting another program off the ground.
What does it mean for you to be a finalist for the $10,000 grand prize?
It is so exciting!!! It is so incredibly cool that CARHA is able to give back to the hockey community like this. A $10,000 donation can do so much for small organizations. Having the opportunity to win a prize like this is absolutely incredible. I want to thank the entire team at CARHA, with a special shout out to CARHA Women's Hockey. The TomCats appreciate everything you do and love seeing the women's game promoted.
You are all First Stars in our books. ❤️ 🏒❤️