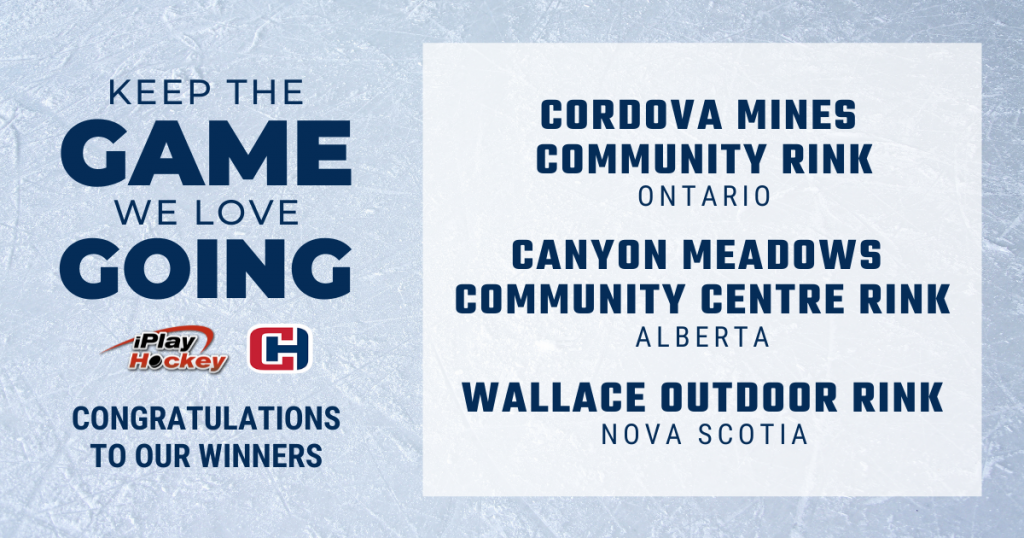 Our first ODR contest was a huge success. Many thanks to all who shared their stories of rinks across Canada, giving us this great opportunity to recognize the awesome volunteers and community members who work incredibly hard to maintain these wonderful spots for everyone to enjoy!
Our three Grand Prize winners received a $1,000 assist towards their community ODR operating costs for the 2022-23 season:
Megan Haines who nominated Cordova Mines Community Rink and the volunteer team of Ray, Matt, Dave, and Kelvin (Ontario)
Pamela Aramburu who nominated Canyon Meadows Community Centre Rink (Alberta)
Mindy Mageau who nominated Wallace Outdoor Rink and volunteer Tim Boyd (Nova Scotia)
Two winners received a CARHA Hockey/iPlayHockey merchandise prize package:
Sean Devine who nominated Trend-Arlington Outdoor Rink, Ottawa (Ontario)
Jaime Helgason who nominated Northside Park Firemen's Outdoor Rink, Foam Lake (Saskatchewan)
---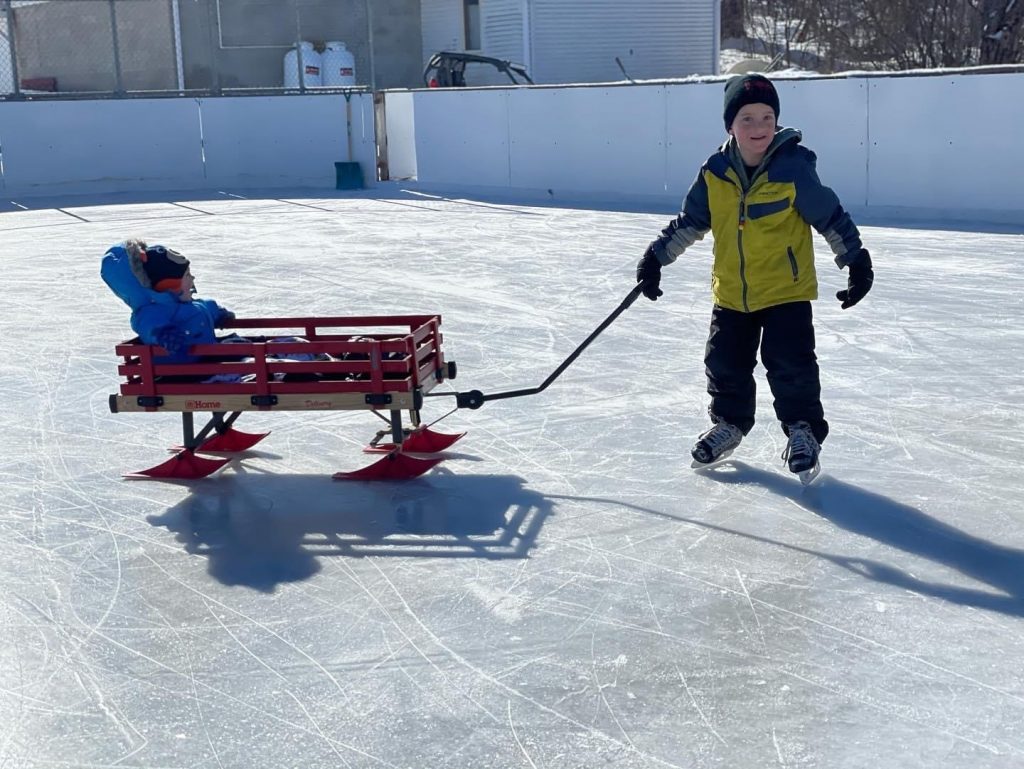 I would love to nominate the Cordova Mines Community Rink! We are a small town in Ontario, about an hour east of Peterborough. Every year, a small group of guys from Station 2 Havelock Belmont Methuen Fire Department, come together on cold nights to flood the community rink. The fire chief, Ray, even purchased a used Zamboni!

Ray, Matt, Dave, and Kelvin, are four dedicated men that love to see our small town come together and play! Without them the kids and kids at heart wouldn't have a place to play hockey, to learn how to skate, or to pull their little brothers around in a sled.
---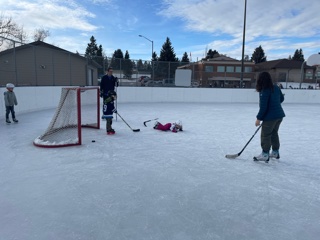 Provides our boys with a fun home away from home to meet up with friends – and be in the community. It's a community rink that makes such a positive impact with so much love poured into it. We spend 4-5 hours there most days we are of work!
---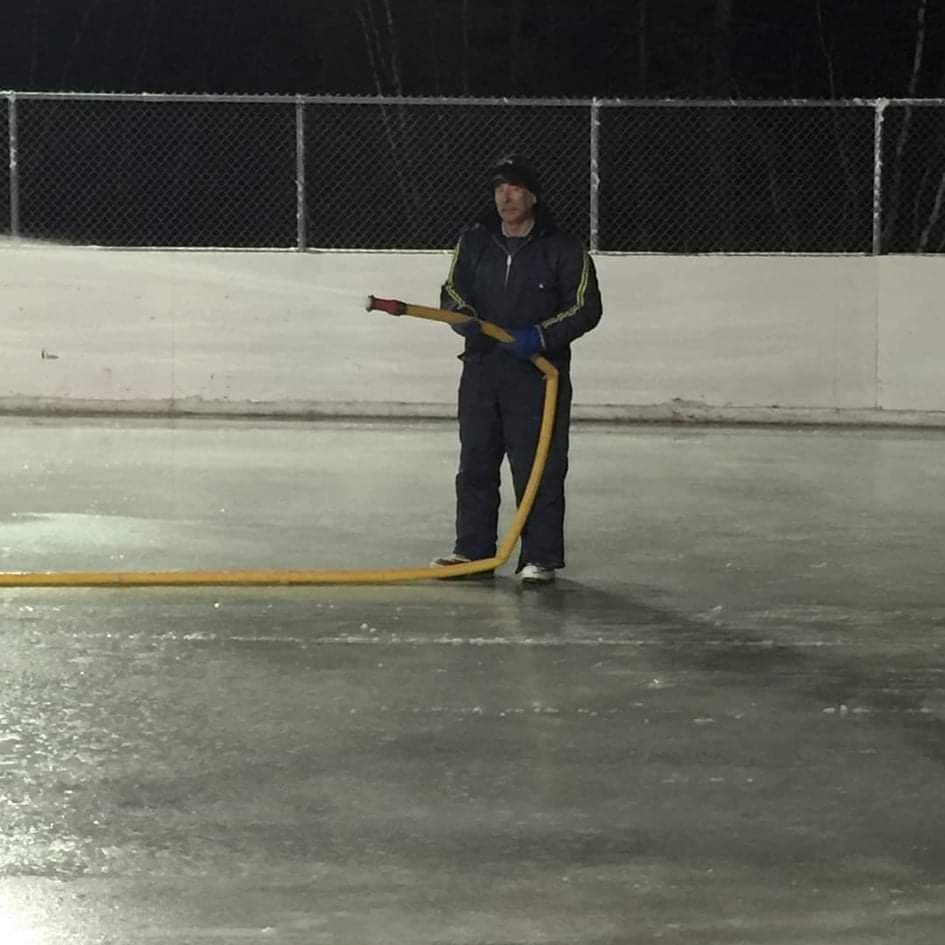 I would like to nominate Tim Boyd from Wallace, Nova Scotia. Tim is a wonderful man who selflessly volunteers his time to ensure that the community of Wallace is able to enjoy the community rink each year. The winter activities are limited in this little village so this rink is very important.
---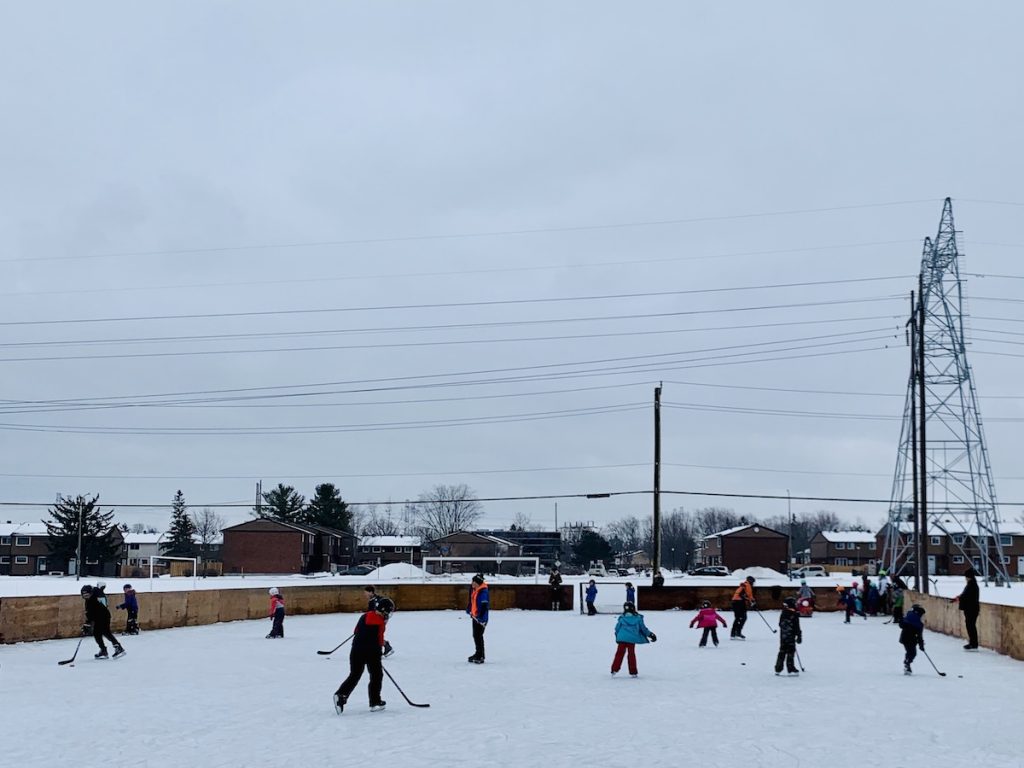 I'm the Rink Manager of the Trend-Arlington Outdoor Rink, as well as a director of the Trend-Arlington Community Association. We're a small community in the west part of Ottawa. I'd like to nominate our rink for the "Keep the Game We Love Going Outdoor Rink Contest". More specifically, I'd love to nominate our Rink Operator, Dave Cajka.
Each and every year, I read about different communities across Ottawa who are desperate to get volunteers for their rink. Often times they can't open the rink due to the challenge in getting people to run it. Fortunately, this is never the case here in Trend Arlington, and it's largely due to Dave Cajka who has single-handedly recruited, trained, supervised and motivated a group of over two dozen local volunteer Dads, who show up each and every night at 9pm sharp to scrape, shovel, and flood our beloved rink.
Dave has been our Rink Manager for at least the past 10 years. He even grew up skating on this rink! It's really his passion project. On many occasions when I drive by I see him out on the rink alone, patching up holes or cracks in the ice. Because of Dave's and his team's dedication, our rink is open earlier and longer than most, and it gets used all the time. We even have the local public school who use our rink (not during COVID unfortunately), and so there are frequently hundreds of kids who use the rink every day during school's winter months. And ever since COVID put a huge limit on recreational activities, our rink has become even more important, as it's one of the only options for kids and families to get out and enjoy some physical activity.
In fact, our rink is so well-used that the City of Ottawa has recently committed to building an outdoor wooden pavilion which will be located in front of our rink. This facility will be ready by Winter 2023, and it will make our rink an even greater destination for our community.
---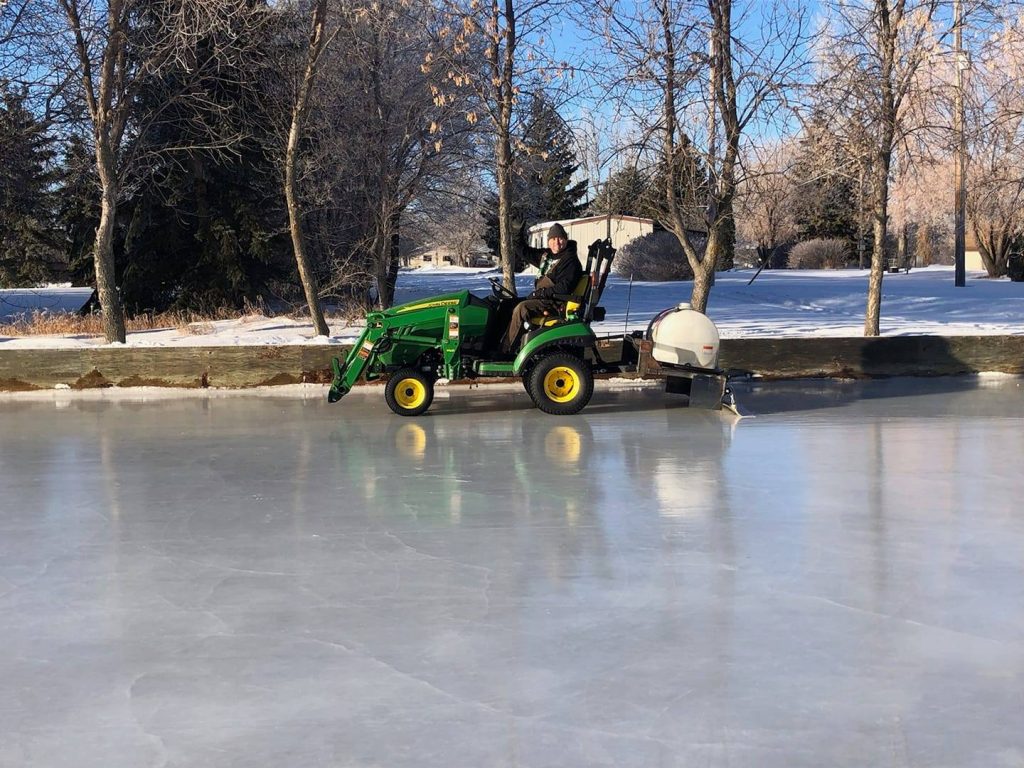 I'd love to nominate our Northside Park Firemen's Outdoor Rink along with Fire Chief Scott Osborne!

This outdoor rink is heavily utilized and publicly accessible by the community – and has even been home to a few Foam Lake Flyer Minor Hockey practices on particularly mild days!

Each February on Family Day, our community celebrates the day with fun outdoor winter events, usually a community wiener roast, skating, sledding and other great outdoor fun – and we gather at the Firemen's Outdoor Rink and adjacent Northside Park for these activities.

Our community's rink is unique in the way that the Outdoor Rink is primarily cared for and maintained by our volunteer Fire Department. They use their water truck to flood and install the ice, and our Fire Chief Scott Osborne, (along with his son Carson) can often be found out shovelling snow away or on their makeshift "John Deere Zamboni" – making sure the ice is ready for our community and its future hockey and figure skating stars! Please see pictures of Scott and Carson in action (attached) along with a few more of this "winter hub" in action.

We are so fortunate to have Scott here in Foam Lake – he is a huge volunteer and can usually be seen in the background of our community events, as an organizer, a worker, a designated driver – however he can help – Scott is there lending a helping hand!