Three Stars Presented by Lawrie Insurance Group

Joanne is the Acting Director of Recreation for the Municipality of Kinngait, Nunavut. We had a chance to ask Joanne some questions about how she became involved in the #HockeyVacciNation campaign and how her community came together during the pandemic.
VOTE FOR JOANNE! – Ends Friday, September 24
Who nominated you for the #HockeyVacciNation campaign?
Elizabeth Katcheea, Arena/Youth Centre Manager from Kinngait, Nunavut.
What charity/organization have you selected for your donation?
I have chosen the Youth Centre to receive the donation. Our Youth Centre is open 6 days a week from 4:00pm – 10:00pm for all youth and we offer healthy appropriate snacks and deliver great activities for different ages in youth. The Youth Centre is a wonderful place for all youth to connect and get to know one and other.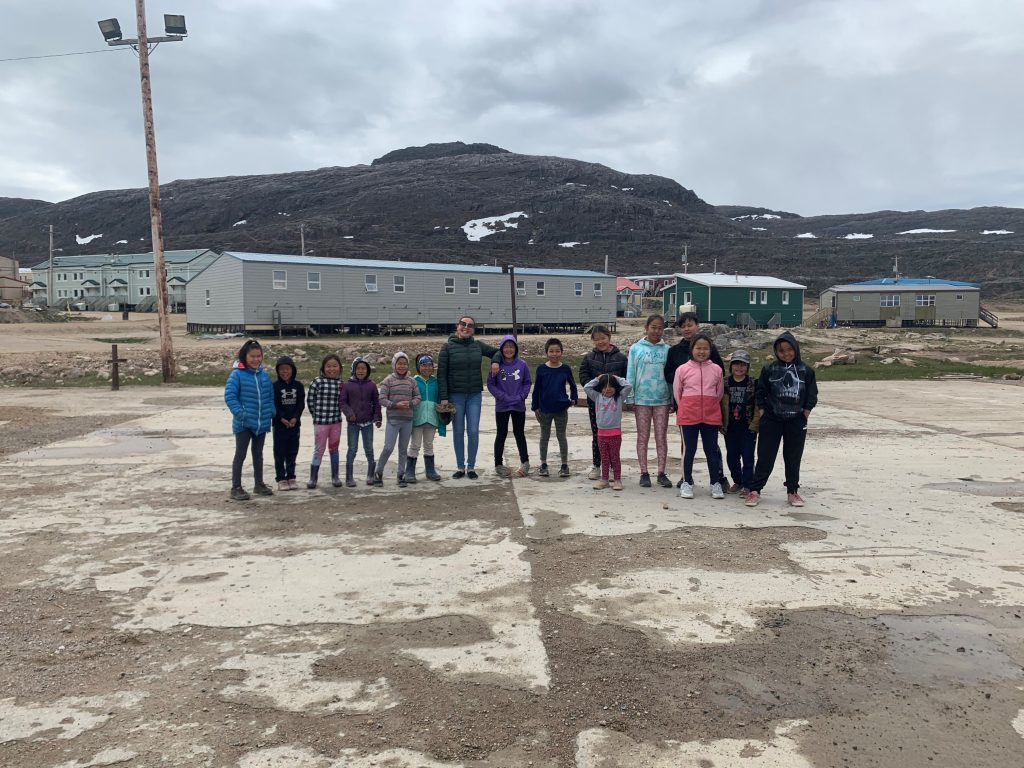 As the Acting Director of Recreation for the Hamlet of Kinngait, why was it important to bring your community together during the pandemic? How did COVID-19 affect your programming and how were you able to adapt?
I am currently the Community Hall Manager/Recreation Coordinator, but recently took on the role as Acting Director in early June 2021 to current. When COVID hit our community, it was devastating, we immediately went into lockdown and could no longer work. Though I had to work around and find ways to be positive during the stressful times, and I decided to organize a game 'phone in-show' on our local radio – open to all residents in the community. It was a great way of bringing our community together, it was a way of being positive, listening to each other, supporting each other and sharing stories with each other. We had all community members participate in our 4 week long lock-down games, members had fun, they laughed, they cried and many had great comments on what our recreation department was doing.
What a creative way to stay connected through the local radio! Can you tell us more about these games and how people responded to them?
During these stressful COVID-times when our community hit lockdown, I had to step up and do something positive for my community. It was very important that everybody stayed home and made sure they followed our public health guidelines, so I had to find a way for everyone to keep busy at home with exciting and encouraging ways by having the radio run. Our local radio ran 11 hours a day with 7 hours of the time spent playing different games, 6 days a week from Monday to Saturday and would have Sunday off for the preachers to go on the radio. We had fantastic prizes for all ages, including bicycles. We had 11 bicycles in total and the bikes were issued out to youths for physical literacy use, and many use these forms as transportation in the community.
How will the $500 donation be used?
The donation will be used to purchase healthy food and snacks for our youth that visit the Youth Centre daily. Our youth will focus on how to prepare and eat healthy foods that are good for your body.
What does it mean for you to be a finalist for the $10,000 grand prize?
It is an honour to have been selected as one of the finalists for the grand prize. I was lost for words when I heard that I was selected as the Three Star winner for June, it is extremely exciting to be a part of #CARHAHockey! I look forward to being selected as the FINALIST for the grand prize.