This post is part of our series to support Sport information Resource Centre (SIRC)'s Moms Got Game campaign.
---
Mom's Got Game Spotlight: Heather's Story
My name is Heather and I'm a mom of 3 active girls aged 15, 13, and 10. I'm a high school Phys Ed teacher, personal trainer and coach. In all aspects of my job and as a mom it is my goal and motivation to lead by example to inspire girls and women to lead healthy active lives. I have created a safe place in our home where my girls can work out, we have provided them with the tools necessary to learn about fitness, nutrition and overall wellness. Our girls have developed a passion for sports playing at high levels in everything from hockey to soccer, lacrosse and track. Through the pandemic we have continued to encourage fitness as a daily activity in their routine for mental and physical health, as a stress relief and energizer. I also am a Health and wellness coach helping other women work to live their best lives. They see this daily.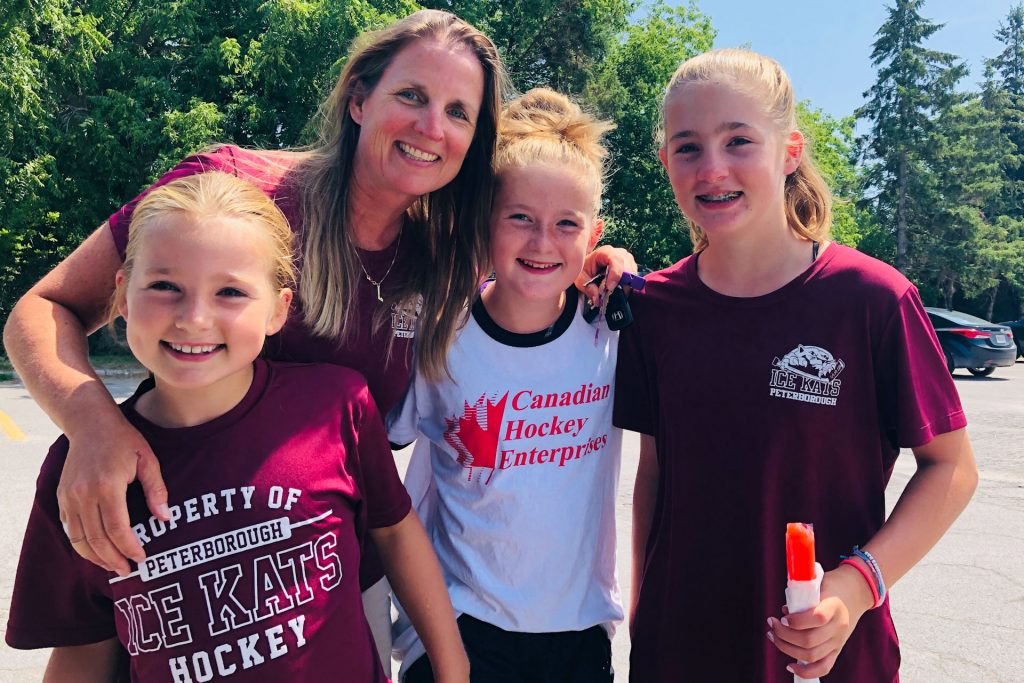 My girls see me leading the way for many women online and in person. I work out daily on my own or with them. First they watched, then they joined now they do workouts on their own. It's truly rewarding to see them developing healthy habits that will help them in all aspects of their life
Fitness and sport is our passion. Together as a family we play, work out, inspire and motivate each other.
As a mom I couldn't have asked for a better crew to be leading and working with.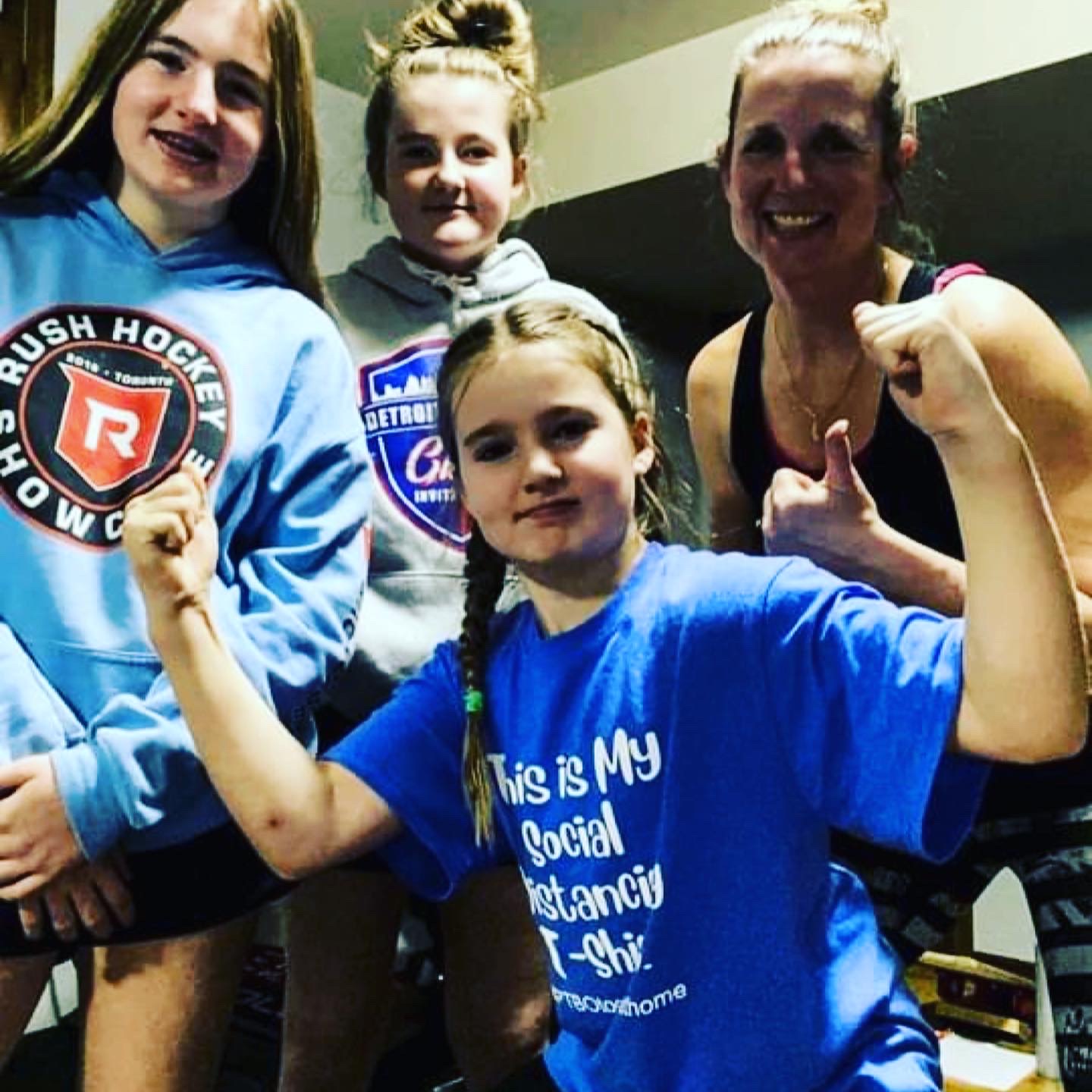 Photos courtesy of Heather Stano