This post is part of our series to support Sport information Resource Centre (SIRC)'s Moms Got Game campaign. 
---
Mom's Got Game Spotlight: Amy's Story (Submitted by Emma Fraser)
My mom doesn't just have game, she plans, organizes, encourages and inspires those around her to get involved in the game! Growing up, my mother always aspired to be a hockey player, but like many other women at that time, participating was not a possibility. Starting with figure skating, she strengthened her skills, and then moved on to ball hockey before finally getting her chance to play league hockey, nearly 28 years ago in the Winchester & District Ladies Hockey League. Now, as the longtime President of this league, and a 40+ league, she gives other women the opportunity to learn, socialize, keep fit, and have fun!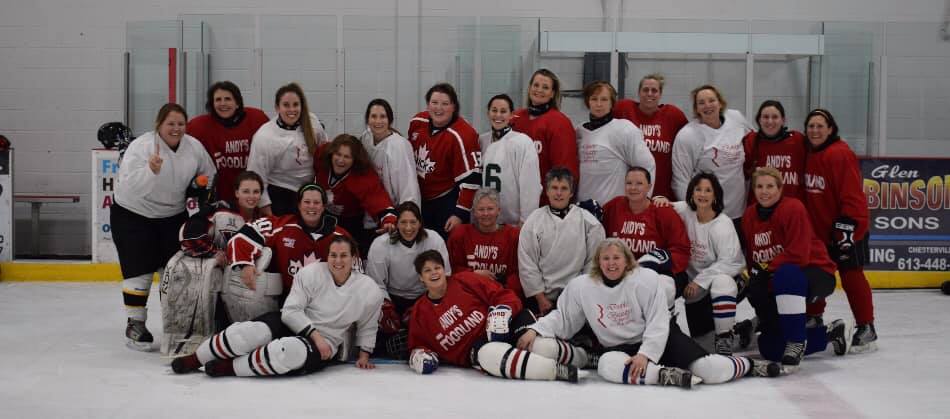 While my mom worked hard to improve her own hockey skills, she also took on the responsibility of coaching and training me, her daughter, in my own hockey career. As a shy young girl playing hockey in a minor boy's hockey league, there is nothing that comforts yet pushes you like having mom's support on the bench!
Through all of this, she still found time to practice volleyball with me in the living room, play catch in the backyard, run a minor ball hockey league with my father, participate in long-distance bike rides, entertain the neighbourhood kids with her scooter-ing skills, and support me in all of my own athletic endeavours!
Not only is she my mom, she is my teammate and inspiration, and I don't think it gets any better than that!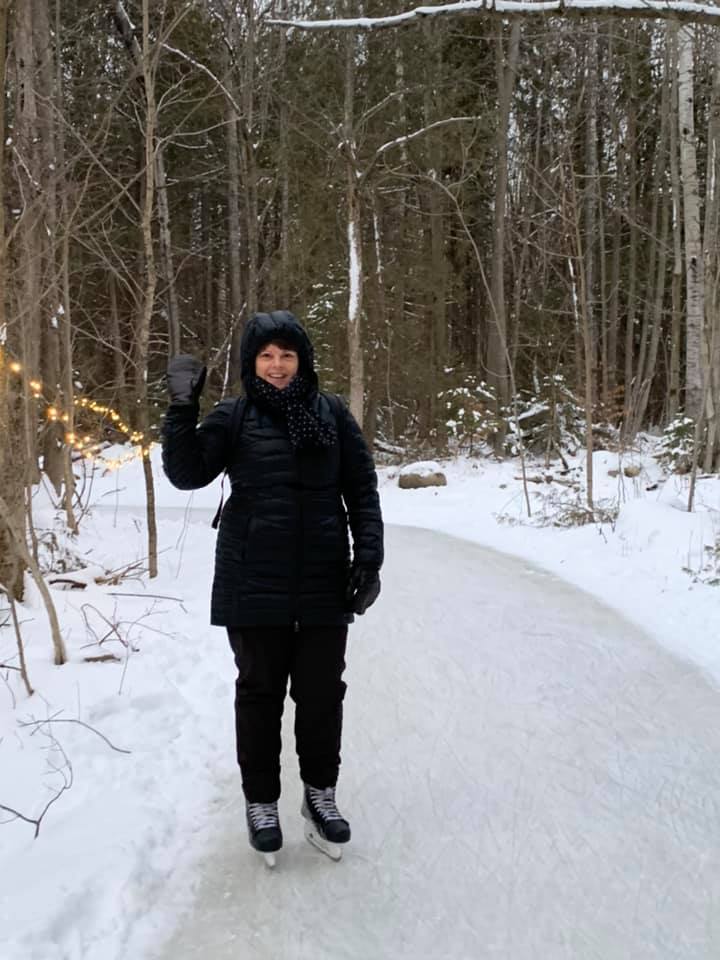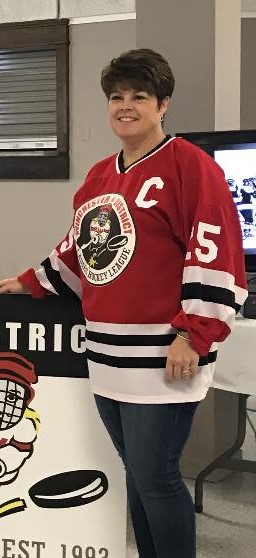 Photos courtesy of Emma Fraser